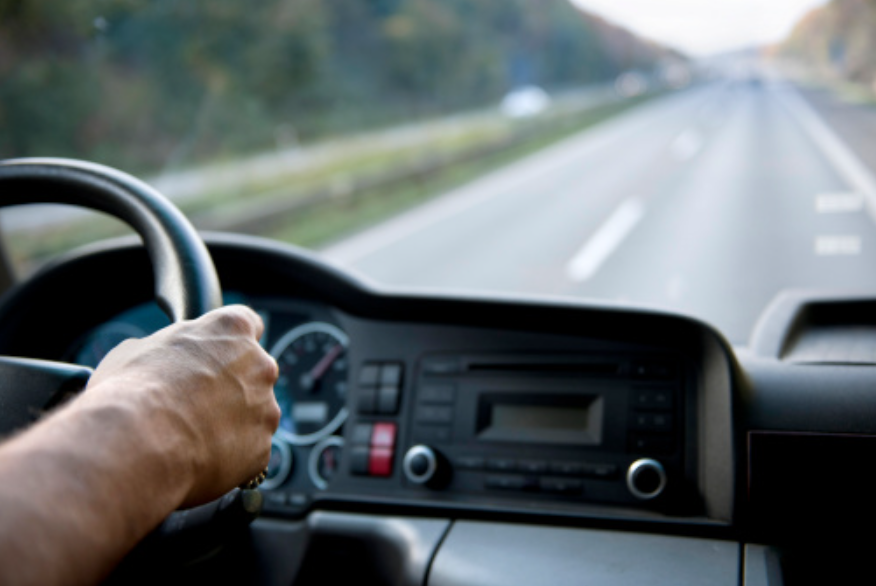 The 40-year-old tractor-trailer driver from Winnipeg who caused a horrific chain-reaction crash on Highway 400 in Toronto where four people died has been found guilty of criminal negligence causing death — putting into focus how trucker negligence can have fatal consequences for others on the road.
Justice Michael Code found Sarbjit Singh Matharu guilty on all five counts in connection with the fiery 11-vehicle collision and explosion that took place in June 2016, noting in his decision that Matharu had no more than two hours of sleep and was distracted by a lengthy cellphone call at the time of the collision.
The fatal crash, which occurred around 9:45 p.m. on June 24, 2016, began when the 2011 Volvo tractor-trailer being driven by Matharu smashed into the rear of a Hyundai. A chair-reaction of collisions followed, with the Hyundai being pushed southbound into a BMW and both vehicles ultimately being forced into a Honda and then into the back of a stationary Freightliner trailer.
"Mr. Matharu's manner of driving directly caused this escalating collision and it was the immediate cause of four deaths and the bodily harm alleged in the five counts of this indictment," Code said. "I am satisfied that a reasonably prudent long-haul truck driver would have foreseen the risk of a collision involving death and serious bodily harm in this case and would have taken steps to avoid that risk."
Evidence of truck driver negligence
It takes considerable skill, experience, and attention to safely operate a tractor-trailer and avoid causing a devastating truck accident. In the case of Matharu, the judge determined Matharu breached the duty of care he owed to everyone else on the road due to his "ongoing risk-taking" leading up to the deadly chain reaction crash.
"I am satisfied that Mr. Matharu had no more than two hours of sleep in the early morning hours of June 24, 2016," Code said in his ruling, noting that Matharu had worked for 13.5 consecutive hours the day before the crash.
Matharu had testified he slept for more than four hours before beginning his shift on June 24 but eventually admitted he forged his driving log because he knew he didn't get enough sleep. Since he was driving on less sleep than required by law, he said he falsified his records in case he got stopped and inspected.
Evidence also revealed that Matharu was on a lengthy cellphone call at the time of the collision and was likely distracted. In his decision, the judge said Matharu — who failed to slow down as he drew closer to the interchange of Highway 401 south of Sheppard Avenue — was operating on little sleep, was distracted, and willing to take risks because he was running behind schedule. The judge said that Matharu was unaware of the dangers because he fell asleep at the wheel and had become distracted by his phone call.
"Both of these alternative states of mind or fault are culpable," Code said. "The former indicates subjective recklessness, and the latter indicates gross negligence."
Hold reckless truckers accountable with a truck accident lawyer.
While there was clear evidence that Matharu was tired and distracted at the tragic collision, his defence was that he lost control of the tractor-trailer after a brown car cut him off. The judge rejected that defence, but this is a tactic the truck accident lawyers from our Toronto legal team see all the time in cases that involve truckers and trucking companies.
It doesn't matter how straightforward you think your case might be and how much evidence you have to back it up — with so much at stake for the trucker and their employer, you can bet that they will try anything to avoid responsibility.
Remember that most trucking companies have teams of lawyers and many resources, so if you try to take them on yourself, you're at a significant disadvantage.
Our knowledgeable and experienced truck accident lawyers have been serving crash victims in the GTA since 2001 and can help you level the playing field. We pride ourselves on providing compassionate support and personalized attention to every client and will leave no stone unturned as we fight for the compensation you're entitled to.